MIRROR MIRROR #8 (OUTSIDE EUROPE)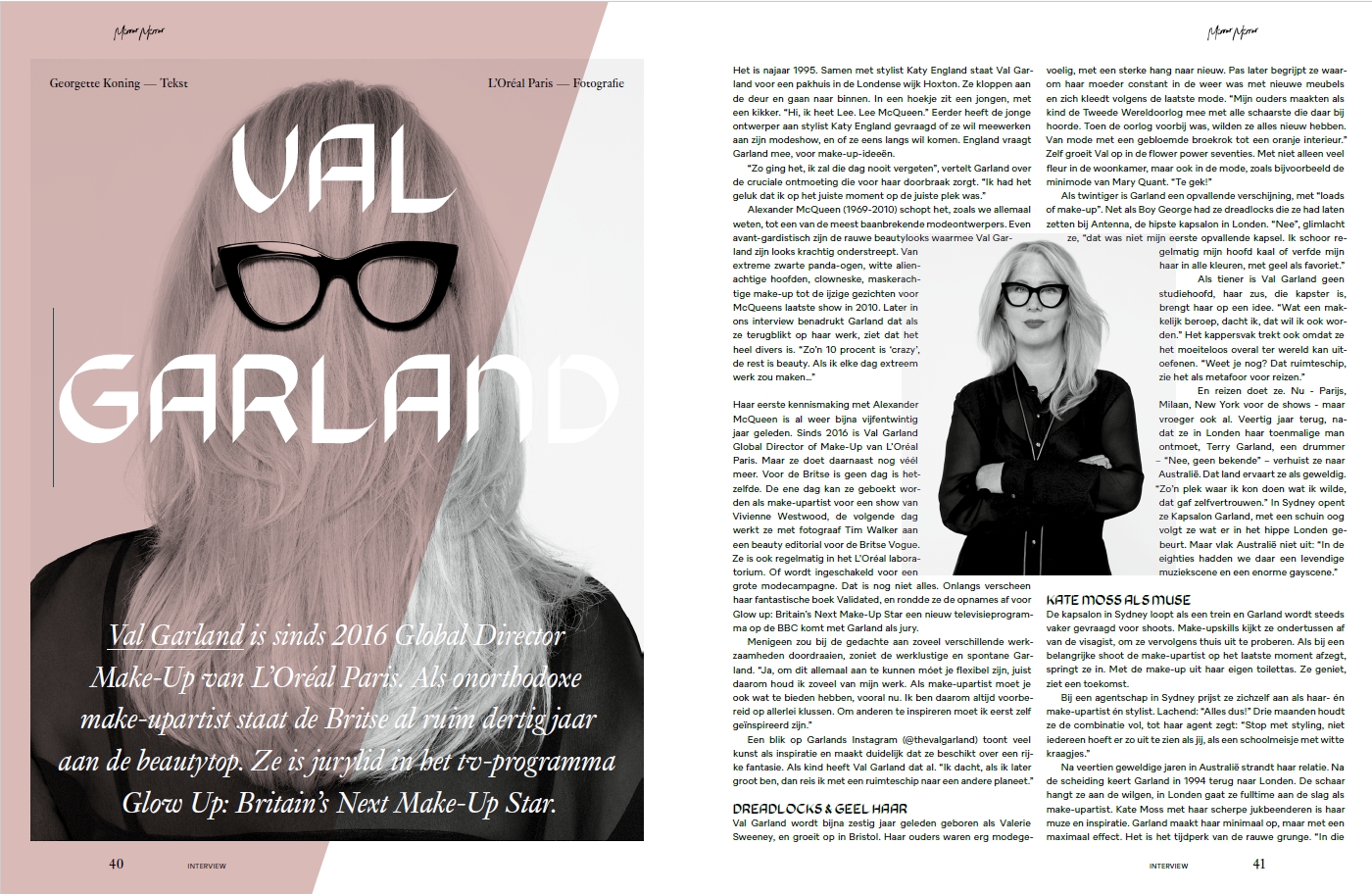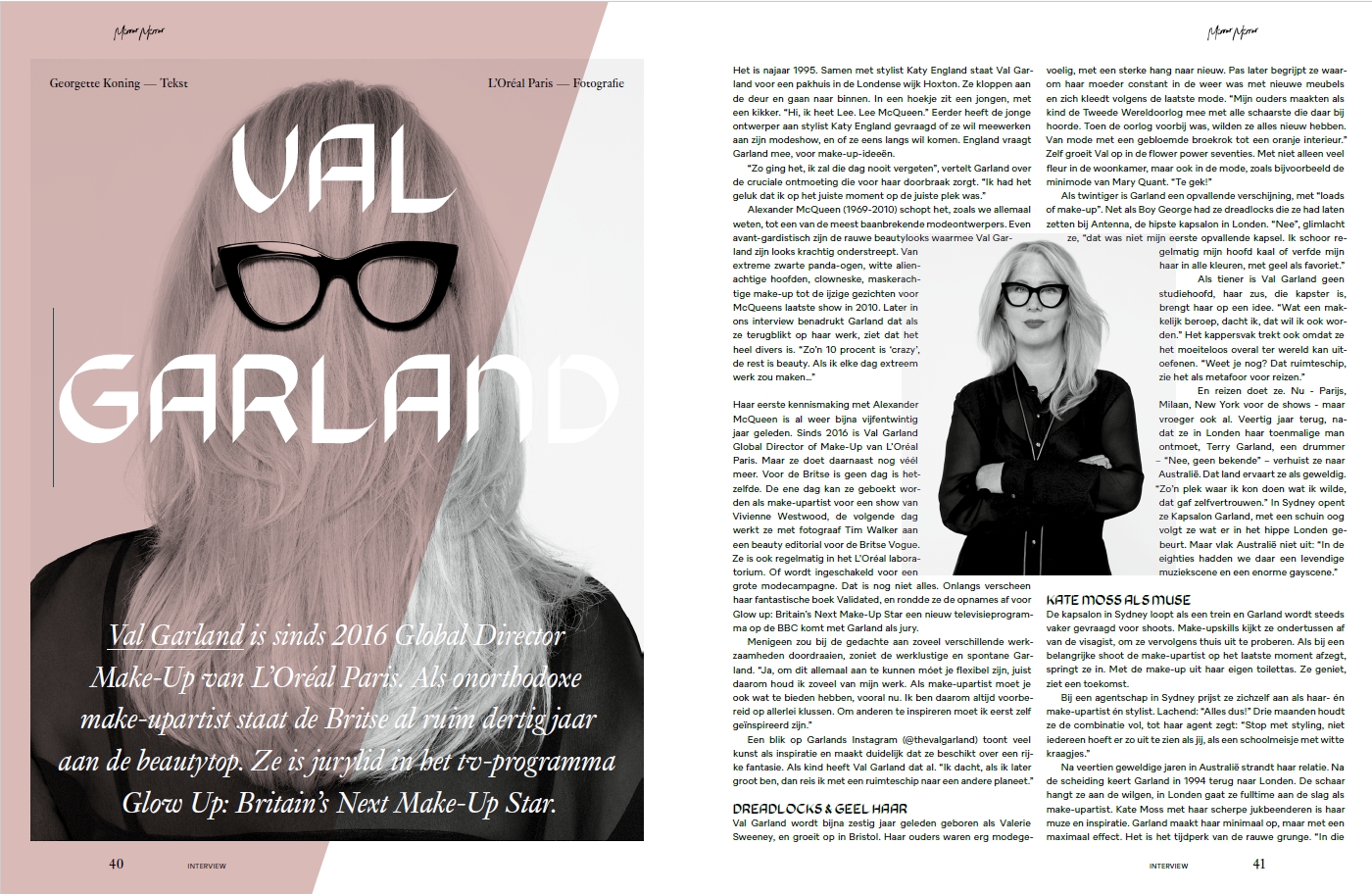 MIRROR MIRROR #8 (OUTSIDE EUROPE)
HIGHLIGHTS MIRROR MIRROR SUMMER 2019
Interviews with, among others: drag queen influencer Violet Chachki, Gregor Jaspers founder of The Gray, the world's most famous makeup artist Val Garland and the perfumer of Chanel, Olivier Polges
Stories: The beauty rituals of the late Karl Lagerfeld, eyelash collector Sandra Govers, the power of Aloé Vera, Dior backstage reportage and illustrations by Laura Laine.
Shoots: The World of Fong-Leng, Dancing in Haute Couture through Paris, 5 high-profile make-up transformations by Juno Dijkshoorn
Photographers: Bastiaan Woudt, Bart Oomes, Rui Faria, Chris Philippo, Martijn Senders, Felipe Q Nogueira, Rahi Rezvani, Lotte Bruning-Donskoi, Mark Kiszely, Philippe Vogelenzang and Jasper Abels
An Illusion Richer

Beauty, wonder, illusion. For this reason you have bought MIRROR MIRROR again - if this is your first number: welcome! Relax for a while and clear you mind by turning pages filled with creative content. Look at things that you won't find in other magazines. Make room for beauty.
Such as the beauty that a photo shoot produces when you offer the photographer, hair artist, makeup artist and stylist the theme of 'illusion'. In the series by Bastiaan Woudt, Philippe Vogelenzang, Rahi Rezvani and Jasper Abels, they all came up with surprising interpretations of the theme. Their shoots are about beauty and the photos themselves have become beauty. This is how art is created.
Make-up wants to bring beauty and to accentuate it. Drag queens prove that make-up can be even much more than that: with make-up they create artworks: an illusion of extreme femininity. Violet Chachki tells about it in this issue.
Drag inspires more and more women. "This way they can go over the top", says Violet Chachki. "While people always tell girls how they should and should not behave and what they should and should not wear." Illusion is literally trickery, but in reality fun and creativity. Illusion makes us richer.
Georgette Koning, Hoofdredacteur
Colofon
Georgette Koning — Editor-in-chief / Creative Director
…,staat — Art Direction & Design staat.com
Kathinka Gernant — Beauty Consultancy
Nike Huiberts — Visual Content Creator Online
Contributors: Jasper Abels, Eva Agerbeek, Frans Ankoné, Rachel van As, Gregory Barendregt, Marc Beaussart, Hester Beek, Roxy van Bemmel, Marja Bennenbroek, Celine Bernaerts, Gerti Bierenbroodspot, Lotte Bruning-Donskoi, Chisato, Juno Dijkshoorn, Olivier Djalayer, Rui Faria, Fong-Leng, Sandra Govers, Ingrid van Hemert, Tommy Hagen, Mark Kiszely, Daan Kneppers, Jorien Koers, Frances Krol, Maja Krstic, Pernell Kusmus, Cynthia Lawrence-John, Romy Legger, Massimo Locorotondo, Giedre Malinauskaite, Sean Martin, Sabrina Martinelli, Vittorio Masecchia, Mascha Meyer, Ilham Mestour, Felipe Q Nogueira, Baptiste Olivier, Bart Oomes, Frédérique Olthuis, Polly Osmond, Chris Philippo, Ravi Rezvani, Suzanne van Schie, Martijn Senders, Siddhartha Simone, Maarten Spruyt, Katsu Syokunin, Gow Tanaka, Sofie Torreman, Bastiaan Woudt, Domen /Van De Velde, Oof Verschuren, Senna Visser, Philippe Vogelenzang
Thanks to Angelique Hoorn Management, Witman Kleipool, Paparazzi Model Management, The Movement Models, Micha Models, Wilma Wakker Model Management, Richesmgnt, De Boekers, Ulla Models, Bloom Management, Micha Models, Elite Models, IMG London, UNSPOKEN, EE Agency, House of Orange, NCL Representation, Margeaux Agency, The Next Chapter, New Generation Model Management, Visionary, N06 Studio Amsterdam, Frank Agency, Grafisch Bedrijf Tuijtel — Drukwerk